Here at Foley Restoration have been offering a professional service for over 30 years, started by my late father in the 1970s we have become one of Kerry's best known restoration companies, in this time we have perfected the art of restoration, repairing and French polishing, wood carving and veneering in fact all types of wood finishes, all our work is hand finished just like it was originally.

We specialise in all types of furniture, both antique and modern and we treat all pieces with the same care and attention (its a labour of love). we can replace missing pieces of carvings, moulding, turnings and veneer from our extensive stock of reclaimed wood and veneers. We also treat for wood worm but some times replacement of the damaged parts is the only alternative, using the correct wood to replace it so that it blends in perfectly to the age and reign of each piece of wood is very important.

We also source pieces of furniture for clients, so if you have been looking for a piece of furniture we would be more than happy to help you locate it.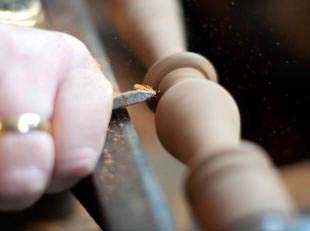 Location